8 May, 2023
Newsletter April 2023
First of all, I hope that all of you can enjoy the beginning of spring wherever you are. Admittedly, in Finland, where I have just been and had good discussions with our partners there in the Hautalampi project, it was still bitterly cold. But back in Berlin, people are sitting in the streets with beer or coffee. Spirits and joie de vivre are back!
Wake up call
The EU has finally understood what is at stake: Nothing less than its future viability. So the Union has produced a Critical Raw Materials Act that will set quotas for domestic production of minerals and lower regulatory barriers for miners. 34 commodities are listed as critical. I totally agree with Siyamend Al Barazi, an expert at Germany's raw materials agency Dera whom I met some months ago: "We need to start thinking in complete value chains again, and that means processing as well as mining." It is an approach, he said, that underpins the US Inflation Reduction Act, which lavishes billions of dollars in subsidies on green technologies. The message is heard. But where is the action? European countries are very cautious when it comes to modern and sustainable mining. In Germany, for instance, the "Käfersteige" mine on the fringes of the Black Forest could be a new beginning as Germany seeks to reduce its dependence on imported critical minerals by extracting more of them itself. Käfersteige mine is reported to contain about 2 million tons of raw fluorspar meeting 40 per cent of Germany's demand and 13 per cent of the EU's. There are some more projects in Germany, all of them far from being realized. All in all it is too little and too slow. Other European countries are more open when it comes to new mining activities. Berlin, please take a look to Finland, Spain, or Poland!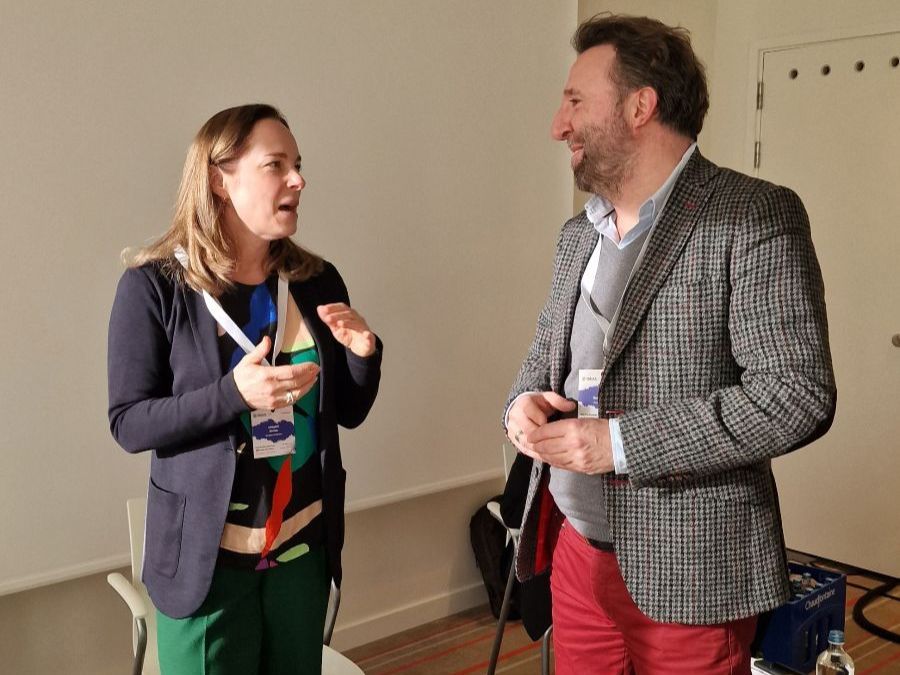 Three options for future REE-supply
Some have already woken up, for example Hildegard Bentele. The German MEP and member of the EU Industry Committee knows very well what the EU should do, I was able to find out in a conversation with her. In principle, there are only three options, she says.
The first would be for the industry to take care of its own raw material procurement through backward integration - in other words, to take on the task of developing and operating mines themselves and thus securing supplies.
The second option would be a joint industry initiative. Companies interested in sourcing raw materials from new supply countries to be developed jointly establish a company to take care of the development of mining projects, put capital into it and commit to long-term offtake.
And finally, as a third option, the public sector could act as initiator or investor in a European raw materials company. There are already plans to provide funds for raw material projects within the framework of an EU "sovereignty fund".
Chapeau! Mrs. Bentele, we need more of such open-minded politicians both in Brussels and in the governments of the EU member states.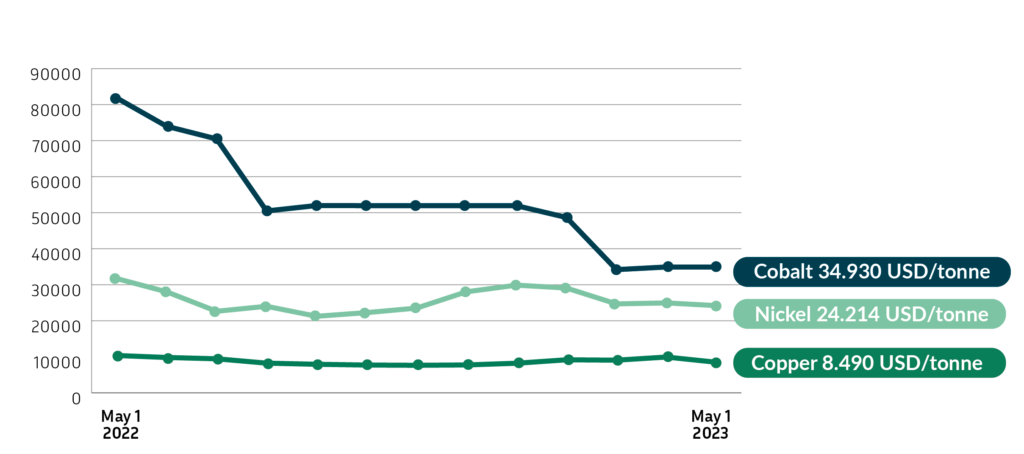 Take a look on Japan!
During the G7 meeting in Karuizawa, Japan, the focus of attention centered on the issue of Russia's war on Ukraine. In the context of such a sensitive, geopolitical agenda, issues such as climate and energy seem to play only a secondary role. But especially because the current situation shows us how dependent we in Europe are on countries like China and Russia, a discussion about securing raw materials was inevitable. To be able to ensure the transition to a net-zero economy, the G7 communiqué also proposed a "five-point plan for critical minerals security." This included the need for long-term supply and demand forecasting, creating responsible supply chains for minerals, developing recycling capabilities, encouraging innovation to develop substitute materials, and preparing for short-term supply disruptions.
We are pleased that this topic is increasingly being discussed in social discourse. The next step will be concrete programs that support and promote local mining. Japan is taking on a role model function here. In the form of a fund, the Ministry of Economy, Trade and Industry will subsidize up to half the costs of mine development and smelting projects of important minerals by Japanese companies. The Land of the Rising Sun is aiming for a sevenfold increase in domestic battery production capacity by 2030. This will not work without a stable supply of raw materials. In Europe, we look ahead to the days after May 15th: Here, prominent representatives of the European Commission and the who's who of the mining industry will meet at Europe's largest raw materials conference. We look forward to an exciting and fruitful discussion – and hope for some decisions that brings us more independency!
Cultivating Community Support: Eurobattery Minerals in local media
Last but not least we are very pleased about the local interest and attention for our Swedish project in Fetsjön and Rönnberget. Local paper Västerbottens-Kuriren ran the story: "Mining projects in Dorotea municipality become more profitable with new technology". On the one hand, our efforts to advance the REE project have not gone unnoticed, and furthermore, new technological advances allow us to underline our ambitions as a forward-looking mining company. In cooperation with Uppsala University and AGH University of Science and Technology in Krakow we are testing a new method, that enables us to recover nearly 100% of rare earth elements from minerals.
More exciting news to come in the coming weeks and months. I keep you up to date.
Sincerely yours,
Roberto García Martínez, CEO
Continue reading about us