9 March, 2023
Newsletter February 2023
As you may know, I have spent more than 15 years of my life in African mining. I know the problems there - but also the opportunities. Africa is the raw materials storage of the world. But unfortunately, African countries have little or nothing of its natural wealth. They are exploited by foreign states. You could call this modern colonization.
But there is more and more resistance. Some African states now want to refine their raw materials in their own countries. So far, Chinese supremacy in the battery sector has been overwhelming: in the Democratic Republic of Congo, which has the world's largest cobalt deposit, 15 of the 19 mining companies are in Chinese hands. Of the 136 electric car battery factories currently operating or planned worldwide, 101 are in China.
But as Africa wakes up, resource alliances are shifting. Providing technical support to Africa as it rises economically is an opportunity for Europe, in alliance with Africa, to break Chinese dominance. And Africa would be at the front of the value chain. Africa could be part of a European strategic raw materials planning for the coming decades.
The other even more important part is in domestic, sustainable mining. Forging new alliances in the race for critical raw materials is right and important. But Europe should by no means rely only on other global players and their possible willingness to enter into a partnership. Above all, it should rely on itself. To do this, it must allow more mining, reduce bureaucratic hurdles, and simplify and accelerate approval processes. All those familiar with critical raw materials, mining and the treasures in European soils know this. But too little and too slowly is happening in terms of economic policy. We are running out of time. Brussels, take over!
Europe - torn between the superstars of electromobility
Which brings me to another pillar of European economic policy that is about to break away: Battery factories or so-called gigafactories. Many of the 130 or so planned battery production facilities that are so important for electromobility may never come to fruition.
There are several reasons for this. The most obvious is that the U.S. is enticing people with its Inflation Reduction Act because it sees environmental policy for what it (also) is: economic policy. The U.S. government's subsidy package for green technologies includes about $400 billion for investments in energy, industry, the environment and electromobility. That arouses desires. For example, at the Swedish battery company Northvolt. It is actually planning to build a gigafactory in northern Germany, but is now not so sure whether production in the USA would not be more lucrative. After all, the batteries could be produced about 30 percent cheaper there.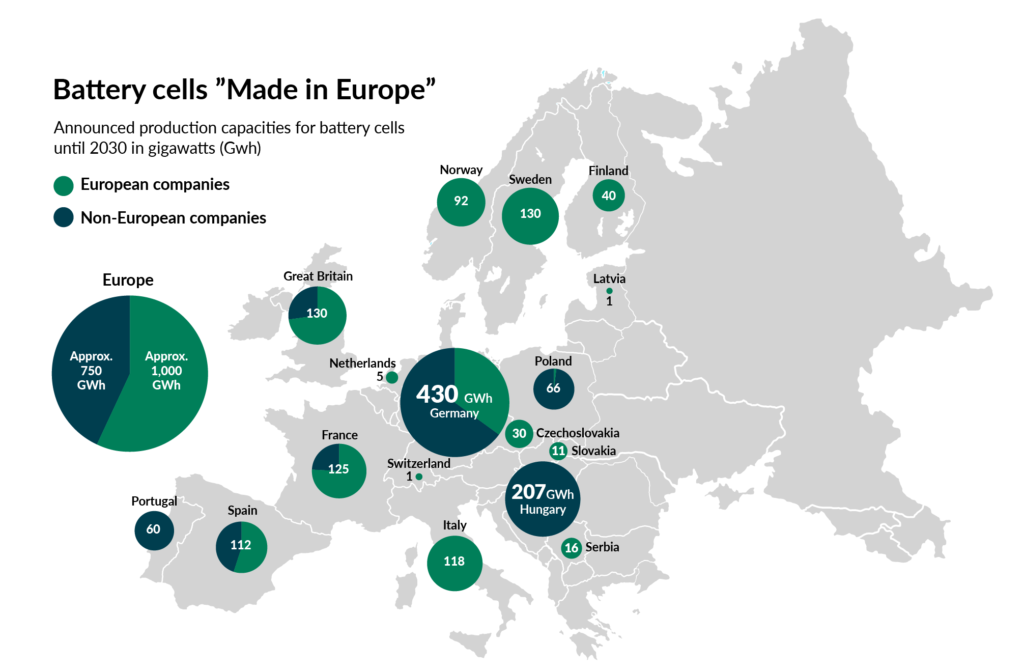 It's not just Northvolt; even TESLA is having second thoughts about building the world's largest battery factory in Berlin/Brandenburg. Now the actual cell production is to be moved mainly to America.
The Inflation Reduction Act, with its tempting subsidies, is causing ripples of concern across the European Union. Member states are worried that the increased energy prices could make Europe a less attractive destination for investment, leading to a potential loss of business and influence.
Last but not least, the Korean company LG Chem has recognized the signs of the times and is working on a self-sufficient global supply chain to directly secure raw materials such as cobalt, copper, rare earths or lithium. As the parent company of LG Energy Solution, one of the largest battery cell manufacturers for Tesla and General Motors (GM), for example, LG Chem plays an important role in building a stable and responsible value chain. GM and LG Energy are currently negotiating to build a fourth plant in the US. It is only logical that the Korean company also invests in licensed and sustainable mining, firstly to source its raw materials directly and conflict-free, and secondly to meet the growing needs of major customers in the automotive industry. It is the desire for self-sufficiency. But it is equally a far-sighted and strategic decision. Not nationally, but industrially. Ultimately, the Inflation Reduction Act is a wakeup call for Europe to prioritize its green energy goals.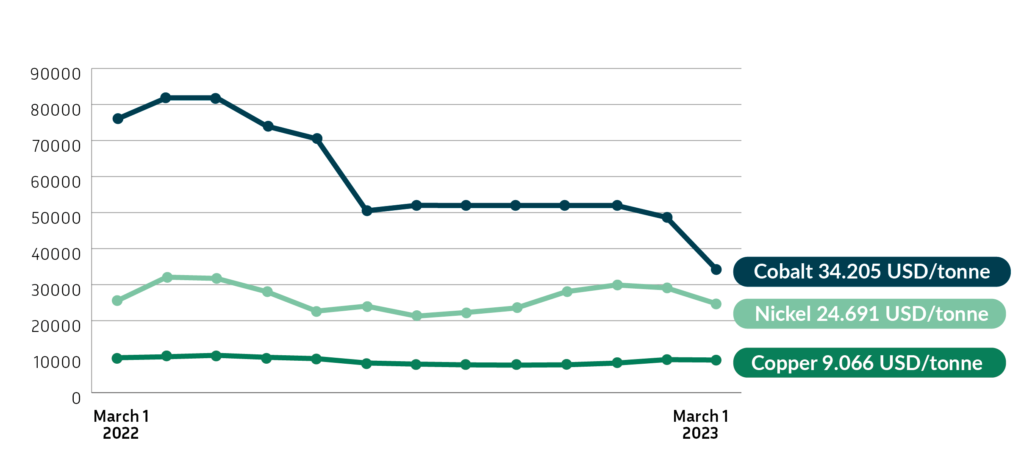 The European countries have made an impressive run at catching up in terms of electromobility, but are in danger of losing some companies in the home stretch. Europe as a location is in danger of falling behind in one of the biggest key technologies of the modern era, a future market worth billions. EU Commission does not want a subsidy race with the USA. Transatlantic cooperation rather than confrontation must remain the guiding principle in view of climate change. In fact, however, it will not be able to do otherwise and will have to provide targeted financial incentives. Otherwise, the Old Continent will be torn between the two superstars of electromobility: the USA and China.
Unearthing Insights during my Brussels visit
My journey took me once again to the Belgian capital, where I attended a two-day conference organized by the leading Brussels think tank CEPS. As I mingled with the brightest minds in the commodities sphere, my curiosity was piqued by their insights into the mining industry's current state in Europe. The conference focused on the question: What role will Europe play in the supply of raw materials in the future? In general, Europe has the potential to emerge as an important player in the global raw materials market. But the European mining sector is sick of overregulation and a lack of dynamism. For this reason, I am looking forward with excitement to mid-March when the European Commission will present the Raw Materials Act. It will form the basis for the realignment and modernization of the mining sector in Europe. Flexibility should be the key word here.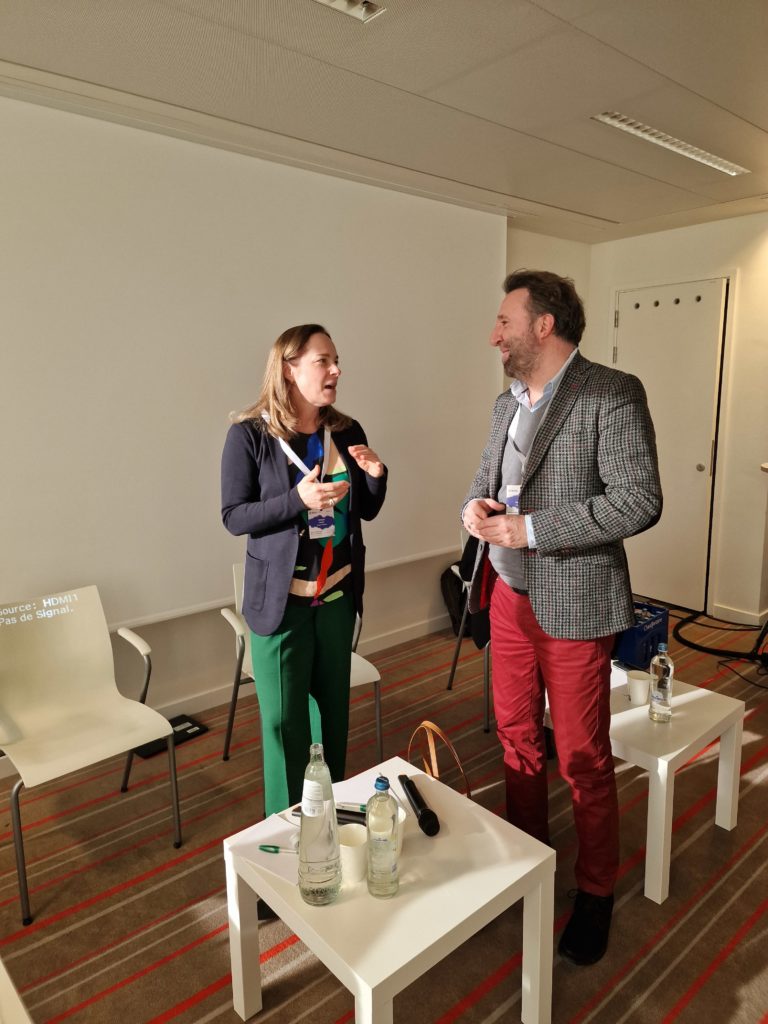 Warrants ante portas!
Let me end today with an important note: in a few days, the subscription period for new Eurobattery shares will begin. Each warrant entitles the holder to subscribe for one new share. The subscription price will be set at a discount of 30 percent at NGM Nordic SME from March 6 to March 17, 2023. However, it will not be below the quota value (SEK 1.00, 9 euro cents) and not above SEK 3.90 (35 euro cents).
The subscription period runs from March 20 to 31, 2023. The last trading day for the warrants is March 28, 2023, and the result is expected to be announced in the 14th calendar week. I wish us all a great success!
Sincerely yours,
Roberto García Martínez, CEO
Continue reading about us